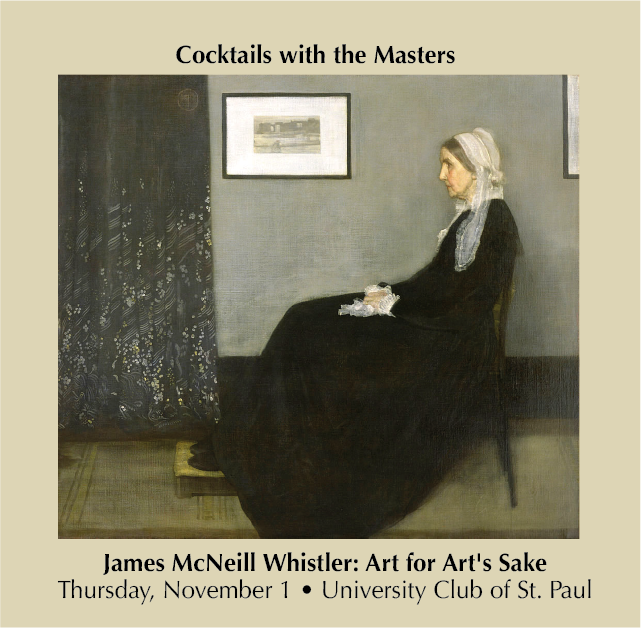 James McNeill Whistler (1834-1903) radically changed the history of modern art, yet is less well-known than his Impressionist colleagues. Lisa Michaux wants to change that fact and in an engaging presentation, she will reveal the fabulous life and artistic legacy of the witty and troublemaking Whistler. From his role in the most sensational art trial for the century to his infamous relationships, this entertaining talk will introduce you to the inventive and entrepreneurial Whistler–an artist only a mother could love 😉
________________________________________

6:30 Art Exhibition and Cocktails in the Terrace • 7:00 Presentation in the Summit Room
Open to all, but reservations are required for dining. • Please call the University Club at 651-222-1751.
Cocktails with Whistler: Thursday, November 1 • 6:30 p.m.
University Club of Saint Paul, 420 Summit Avenue, Saint Paul, MN  55102